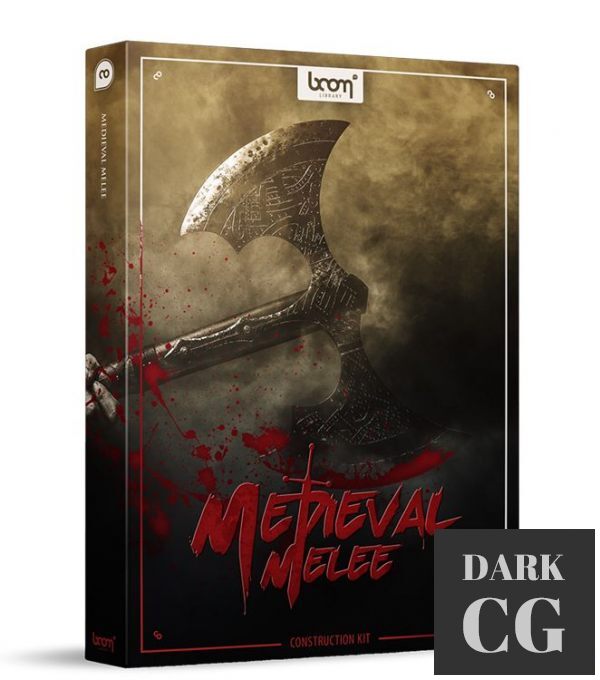 BOOM Library – Medieval Melee (Designed / Construction Kit) WAV
24 bit 96 kHz stereo
THE UNBRIDLED SOUND OF MEDIEVAL BATTLES
From hammers crushing skulls to swords hacking limbs, the medieval period was one of the most brutal in history. MEDIEVAL MELEE captures all the clashing of steel and raw, bone-crunching gore in one of our largest-ever collections of sound effects.
All sounds were recorded either in the pristine sound environment of our studios or onsite in the soot and heat of our sourced armourers. Sounds include various impacts, deflects, equips/un-equips, finishers and more.
EXTREMELY RAW
The ringing steel and bass-pounding thuds of this collection truly highlight the destructive power of medieval weaponry. With these sounds alone, the full, bloody brutality of combat can truly be felt, if not seen.
FURIOUSLY DETAILED
We used our trusted Sennheiser, Sanken CO-100K and Schoeps mics – to capture all the brutal, crushing detail of these cold iron masterpieces.
SAVAGELY CRISP
Medieval combat has never sounded more real. We traveled across Europe in search of a massive variety of weapons to slam into wood, steel, and more. We even used analogous materials to recreate the sounds of weaponry but in a much bigger, larger-than-life way.
WHAT WE RECORDED
We searched across Europe for the best armourers we could find. When that epic journey ended, we even dug through scrapyards and archeological sites. All this to capture as realistically as possible the sounds of medieval close-quarters combat. Ranged weapons were not included, only the raw brutality of hand-held steel and iron.
For each weapon category, we recorded a variety of sounds, including whooshes, deflects, equips/unequips, finishers, impacts, impacts, and more.
Weapons:
– Flail
– Hammer
– Mace
– Wooden Staff
– Dagger
– Large axe
– Small axe
– Spear
– Large sword
– Small sword
Shields:
– Wooden shield
– Metal shield
Boom Library Medieval Melee Construction Kit WAV screenshotWHAT MAKES MEDIEVAL MELEE SPECIAL?
Sound designers are in constant need of medieval melee sounds for games, trailers, cinematics and more. MEDIEVAL MELEE is our most loaded library yet, packed with countless metal impacts, scrapes, chops and anything else a sound designer could desire.
COMPATIBLE SOFTWARE
This BOOM Library of creature sounds comes as WAV files, meaning you can import and work with them in any software that can handle this file type.
RICH METADATA EMBEDDED
To provide you with the fastest and easiest workflow possible, all files contain extensive metadata like file description & keywords to quickly find the sounds you're looking for. Metadata can be read and processed by audio management tools.
ACCORDING TO THE NEW UCS STANDARD
Download links:
Password/解压密码:www.tbtos.com