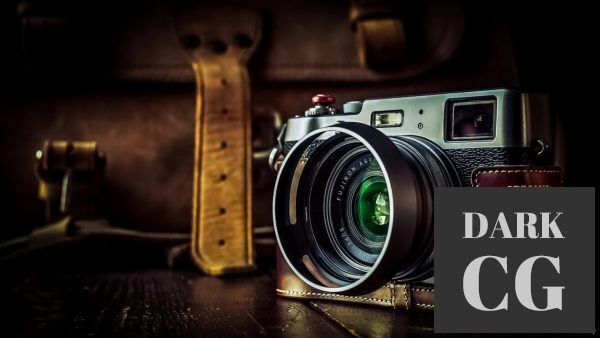 How to Take Better Pictures
What you'll learn
How to see and think like a professional photographer.
A quick four letter formula to keep you thinking like a professional photographer.
Three photography rules that professional photographers use.
How to see the scene from different angles not just one.
Requirements
A desire to become a better photographer.
Any camera gear you use or skill level will be fine for this course.
Description
My name is Jay Scovel, I am a Professional photographer of over 30 years. I am now retired. However, photography is still a huge part of my life.In this course, I will take you from seeing the world as an amateur photographer, and start seeing, thinking, and feeling the world the way, I do, the way professional photographers do.By the end of the course, you will never use your camera the same way again. You will learn a simple four-letter formula and three basic rules of photography.The same techniques, tips, and tricks that professional photographers use when they bring the camera up to their eye. Professional photographers never just point and shoot. After this course, neither will you every again.While taking the course, you will also learn to walk around the scene, look at it from all sides. You will learn that everything has more than one side. To often we forget that in our busy lives. We see something of interest. Grab our camera most often than not that is our phone. We then grab a quick picture before moving on.In this course I want to break you of that habit. Stop and smell the roses as they say, and enjoy photography.
Overview
Section 1: Introduction
Lecture 1 Introduction
Lecture 2 What We Will Learn
Section 2: BASE What Does it Stand for in Photography
Lecture 3 B.A.S.E. What Does it Mean in Photography
Lecture 4 B in B.A.S.E. of Photography
Lecture 5 A in B.A.S.E. of Photography
Lecture 6 S in B.A.S.E. of Photography
Lecture 7 E in B.A.S.E. of Photography
Lecture 8 More On the Exposure Triangle
Section 3: The Three Rules of Photography
Lecture 9 Message From Jay Scovel
Lecture 10 Photography Rule One
Lecture 11 Photography Rule Two
Lecture 12 Photography Rule Three
Section 4: Course Conclusion
Lecture 13 Course Conclusion
Lecture 14 Final Project
Anyone who wants to improve their photography skills.
Download links:
Password/解压密码:www.tbtos.com