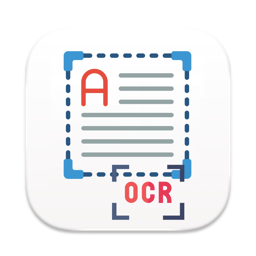 OCR Tool performs advanced OCR (Optical Character Recognition) on images to extract text from images and PDFs with superior accuracy and speed. Grab Images + PDFs + Grab Screen Area + Capture image from iPhone/ iPad + Settings + OCR + Copy Text to Clipboard + Export with Text File & PDFs!
OCR Tool allows capturing a part of the screen having any text in in the selected area. It can be instantly recognised and copied to clipboard. You can export this text to text file or pdf file.
OCR Tool is a simple, easy to use, super efficient, and respects your privacy (no data from your device is taken).
KEY FEATURES
Grab a screen area for super efficient OCR
Grab screen area many times for fast working
Capture image from iPhone/ iPad and scanner for instant OCR and result copied to clipboard.
Scan bar codes and QR codes
Rotate image to left and right for better text recognition
Show overlay on top of input images
Use fast mode or accuracy mode for text recognition
Use automatic language correction feature
Language support: English, French, Italian, German, Spanish, Portuguese, Traditional Chinese and Simplified Chinese.
Batch processing supported
Copy to clipboard
Export text file and pdf file with all text
Share with available extensions
Light and dark mode supported
Runs natively on Apple M1 and Intel processors
Your privacy matters! No server, no internet connection is required. Your data is safe.
Screenshots:
802497 190530youve gotten an essential weblog appropriate here! would you wish to make some invite posts on my weblog? 67439