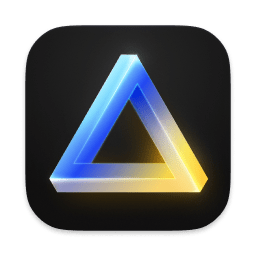 Luminar Neo, a new creative image editor which empowers visual storytellers to bring their boldest ideas to life. Luminar Neo builds upon the unique, purpose-driven, AI editing technologies for which Skylum has become known for.
"As the latest member of the Luminar family, we designed Luminar Neo to allow artists to take on more challenging image creation work and achieve results which often seem unattainable," said Dima Sytnik, co-founder and CPO of Skylum.
Luminar Neo is meant to be an application that offers more customizability, and that builds upon the company's LuminarAI software. The two programs will be sold side-by-side.
Luminar Neo will ship with several new features, including image layers, background replacement, relighting options, dust removal and more. The software analyzes each image to recognize the depth of the scene and its contents, which allows for precise control.
What's New:
Luminar Neo 1.2.0: HDR Merge extension, dodge & burn tool, bug fixes, and stability improvements
In the new Luminar Neo 1.2.0 Update, we introduce extensions – paid professional features that expand the capabilities of Luminar Neo. The first extension we're releasing is HDR Merge, which can merge up to 10 exposure-bracketed images into a single HDR photo. HDR Merge delivers a spectacular level of color enhancement, making the final result look as close as possible to what the human eye can see.
Also, something we know you've been waiting for – the Dodge & Burn tool is finally available in Luminar Neo with this update. We are committed to enhancing the experience of Luminar artists with quality of life features and improvements. Here is a list of the latest enhancements (more are on the way).
Add Tools to Favorites with visible animation on macOS
Rotate & Flip any photo from the Catalog
New interface for the EXIF panel
New interface for the catalog header
Export 8-bit and 16-bit PNG images
Improved Spanish localization
Thanks to feedback from our artists, we fixed another list of bugs.
What's fixed on macOS:
Added folders display the correct number of photos.
White balance color preset is now updated for every new opened image.
Strokes in Masking mode are applied to the image in the Erase Tool after the previous edited image is removed from the folder.
Screenshots: