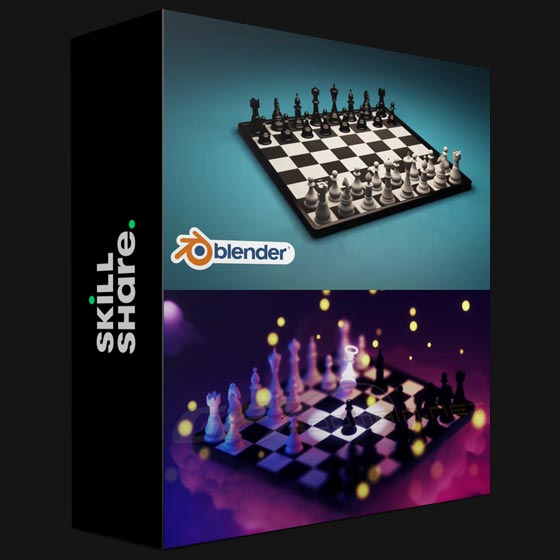 Hello guys! Welcome to a new Blender course! My name is Zerina and in this course, I will teach you how to make a chess scene in Blender.
When we open the Blender file, we will import the reference images (You can download the reference images here: REFERENCES) from which we will monitor and model the pieces. This course is for beginners who are familiar with Blender navigation and as such I will teach you how to learn to model simple models in Blender. When we have finished inserting the reference into the program, we will start positioning the reference and adding the first mesh from that point on. I will explain which shortcuts I will use for this course and how they work, as well as which modifiers I use and their purpose to simplify the modeling process.
After modeling chess pieces, we will move on to creating a chess table. When we finish modeling the chess table, we will start creating material for the elements in our scene. Also, I will show you how to use texture for the table. Then we will rename our chess pieces and arrange them in the correct order and we will apply the materials to them so that we have a black and white side. I will show you a simple and easy way to create clouds in Blender.
When we finish modeling the clouds we will then pay attention to the lights that go to our scene.
I will also show you how to enhance the scene using Blender compositing.
What are we waiting for? Let's have fun and learn how to model simple scenes in Blender. ^_^
https://www.anonymz.com/?https://www.skillshare.com/en/classes/Learn-Modeling-In-Blender-By-Creating-A-Chess-Scene/1887024021
Download Links:-
Password/解压密码:www.tbtos.com