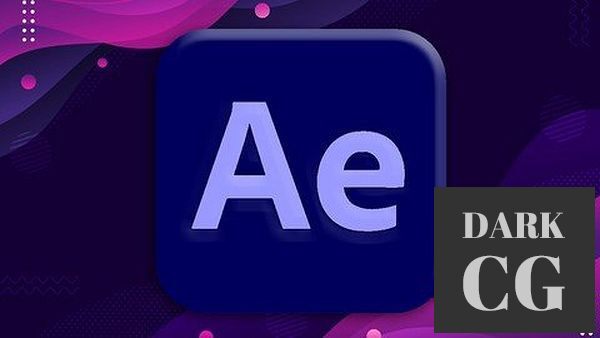 Adobe After Effects CC Create stunning Motion Graphics, VFX Visual Effects & VFX Compositing with practice projects.
What you'll learn
How to use all of After Effects CC – in a dynamic, hands on approach.
How to use specialized visual effects such Motion Tracking, Camera Tracking, Chromakeying, Rotoscoping, Stabilizing and many more…
Create advanced Text Animation in 2D & 3D – cool stuff only in After Effects.
Create Motion Graphics to enhance your videos using a step by step, easy-to-use method.
Work in 3D space with Cameras, Lights and Shadows and practice your new skills with 3D Motion Graphics Projects.
Work with the latest Responsive Design Techniques
Boost your creativity by completing Practice Activities and projects from simple to complex.
Practice compositing techniques to achieve stunning video effects.
Master Visual Time Effects on Videos and Motion Graphics.
How to Import and animate Illustrator Vector Graphics.
And much more for you to become an expert in Motion Graphics, Visual Effects and Compositing
Requirements
No Prior Knowledge of After Effects, Visual Effects or Motion Graphics Required
A working copy of preferably After Effects CC 2021 or CC 2020
Backward compatibility up to After Effects CC 2017 for all projects
Description
The Most Comprehensive After Effects Complete Course with hours of easy to follow video tutorials.
New Sections added periodically to give you the complete Adobe After Effects CC Course. The Ultimate Learning Experience with Hands On Practice Activities and Their Tutorials to cement and expand your learning.
After Effects CC: The Complete After Effects CC Course from Beginner to Advanced.
Restructured, Repackaged to give you an Ultimate Learning Experience.
Motion Graphics and Visual Effects are becoming increasingly valuable and important in any video created. Learning how to create these animations using Adobe After Effects has become essential. Talents to create these kind of animations and effects are more and more in demand. It is also an easy way to earn money as a freelancer or resell your packaged animations on hundreds of sites on the web.
Learn and Master Motion Graphics and Visual Effects in After Effects in this Comprehensive Course:
Understand the concepts behind Animation Techniques and Motion Design
Learn how to Design, Animate, and Sequence complete Motion Graphics Projects
Work with all the transformations basic and beyond
Learn easy, yet powerful, techniques to create the most complex animations
Create Stunning Visual Effects using Build in Effects (no expensive third party plugins)
Apply specialized effects such as Rotoscoping, Chromakeying, Camera Tracking and many more…
Mastering After Effects
Learning the fundamentals and beyond of Motion Graphics and Visual Effects using Adobe After Effects is a very powerful tool at your fingertips.
Motion Design: How to design attractive and realistic motion.
Visual Effects: How to create stunning visual effects be it on graphics or videos.
Compositing: How to create realistic attractive scenes while combining motion graphics, visual effects and videos
You will go through creating useful and practical animations and learn how to use simple and complex animation techniques. This is not the type of 'Tips and Tricks' here and there course. This Course is a serious learning experience where you get to actually create serious animations and genuinely learn how to use After Effects and become a top notch animator and a visual effects artist.
Contents and Overview
You will start with a fast track to get familiar with After Effects and Create a Crash Animation. You will then learn all about the essential transformations using practical animations and useful examples. You will build Projects and Videos from scratch and practically learn more about numerous features and functions of After Effects.
You will go through projects where you will learn how to create animation sequences and package a whole video.
Essential manipulation of the many methods in After Effects are covered with emphasis on practical use and not just an overview of methods.
Most importantly throughout the course the spirit of compositing, putting together Visual Effects and Motion Graphics is thoroughly covered. This experience is invaluable for you to master Visual Effects in After Effects.
Download links:
Password/解压密码:www.tbtos.com