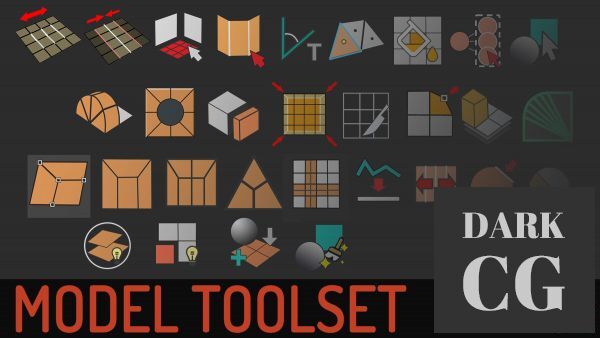 ArtStation – KT ModelingToolSet for Maya
A collection of useful tools that help save time for modeling. 30 + Tools/Function in total and growing…
With useful tools like Quad Corner Connect, Straighten Edgeloops, Grow selection by Angle…. and more.
KTHolePuncher and KTpolyPanelExtract is also included in this collection.
Please download the latest version.
HOTFIX version 1.3.1
included missing ktSelectPattern and getComponentID script
UPDATE version 1.3
Added Bevel Vertex function – currently only works with Border Corner vertices
Added Dot Loop and Dot Ring pattern selection
Fixed missing link for icons in shelf
Fixed Quad End shelf button
Fixed ktPolyPanelExtract being disabled on launch
HOTFIX 2
Fixed Fan Wedge Bug
Add Pivot Tools – Set World Pivot, Match PIvots, Set Pivot To Min Y
HOTFIX 1
Fixed Missing getTransformFromComponent.mel prevented script from launching.
Fixed ktPolyPanelExtract button from getting Greyed out.
Download links:
Password/解压密码:www.tbtos.com