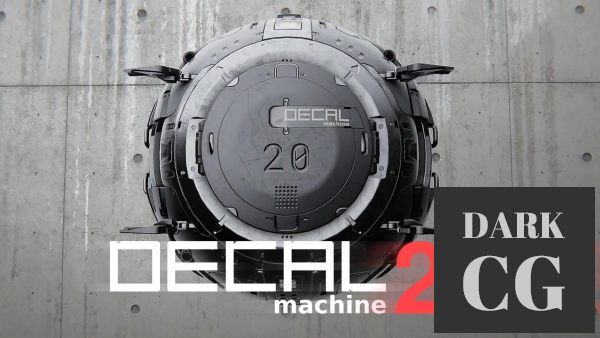 Blender Market – DECALmachine v2.6.5
What's new:
This is a tiny bugfix release. It provives a workaround for a Blender issue, that has expanded in scope with the 3.2.2 release.
This was causing modal HUDs to be drawn offscreen for the the Adjust, Unwrap Trim, Match and Panel Cut tools.
DECALmachine is a blender addon, which through mesh Decals, allows for surface detailing in a very non-committal, non-destructive, UV-less way. As such it represents an alternative approach to hard surface texturing.
In addition DECALmachine has deep Trim Sheet support, and supports Atlasing, as well as Baking to facilitate exporting to game engines like Unity, Unreal Engine etc.
Decals can be projected, sliced, created from grease pencil or edges. They can be material matched, and you can easily create your own.
Trims can be easily placed, cut, manipulated or removed – all directly in the 3D view.
Check out the DECALmachine 1.8 Trailer too!
Download links:
Password/解压密码:www.tbtos.com