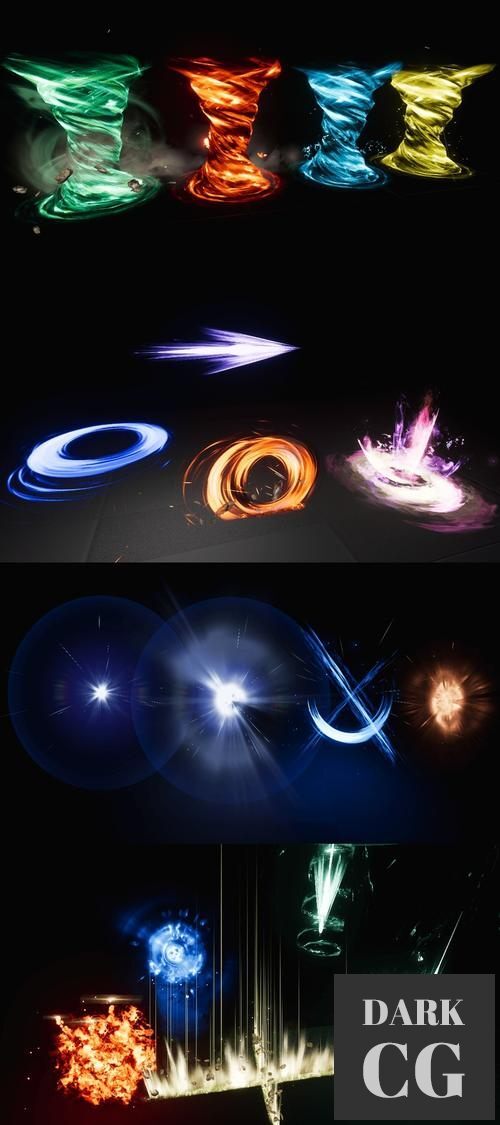 Unreal Engine – Advanced Magic FX 13
***NEWS***
8/16/21 Add NiagaraFX ver.(UE4.26-)
If you want to use NiagaraFX, please check Cascade To Niagara Converter plugin.
************
Niagara ver :
Cascade ver :
This package has Storm (normal, aqua, fire, thunder), cutter, heal, stab and others effects, It has a variety of effects!
In addition, These effects have particle LODs.(Cascade)
Please see the advanced KY_magic demo video!
Other recommend effects!
Effect series .
Shot effects
Magic circle effects
Barrier shield effects
***Monthly Unreal Engine Sponsored Content product for November 2018***
Check out Kakky's other products here:
Technical Details
List of every effect:
-CPU : 48
Number of Effects:24 Cascade ,24Niagara
Number of custom materials/textures:36
Number of Materials:76
Number of Blueprints:31
Number of Meshes:23
Documentation Included: No
Important\Additional Notes: None
Asset Details:
Current Version: 5.0
More Info: https://www.unrealengine.com/marketplace/en-US/product/advancedmagicfx13
Download links:
Password/解压密码:www.tbtos.com