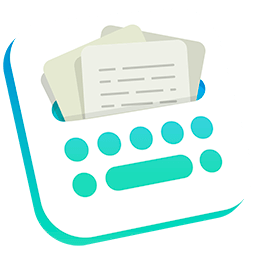 Texpad is a LaTeX editor designed for straightforward navigation of projects of any size. When Texpad opens a document it scans through it, looking for LaTeX structure commands and any included files, then it presents you with an outline view with which you can swiftly navigate the entire project.
Texpad replaces LaTeX's obscure console output with a table of typesetting errors. Clicking on these errors will direct you to the offending line in the LaTeX source.
Texpad's elegant single window design saves you from the clutter of windows. In even the largest projects all files are accessible from the outline view to the left of the editor. This one-window design works especially well with OS X 10.7 Lion's fullscreen mode.
What's New:
Version 1.9.0:
This update focuses on speed and stability of Texpad. Much of the improvements have been made by rewriting both the viewer and and the internal typesetter to integrate directly with the graphics card using Apple's Metal framework. This vastly improves performance of both the typesetter and the viewer as well as fixing a number of bugs. It has also allowed us to enable the viewer to support Dark Mode.
Minor features added
Dark mode for the viewer
CSV is editable in Texpad, and importable to Texpad Connect
There are fixes for
Autosense with
Live typeset

Problem with TexpadTeX where it could malfunction during accent creation
Crash when indexing with TexpadTeX
Transparency layers in PGF/Tikz

External typesetting

Incompatibility with Biber >= 2.15 that would cause bibliographies to be missed when hidden folder was enabled
Issue with Miktex support
Issue that could cause Texpad to fail to find mactex

Editor

Cut and copy in the editor fixed

UI

Issue with hyperlinks in rare cases where they are specified as Fit in the PDF rather than XYZ
Issue that could cause Texpad to hang when quitting due to bad network connection
Visual glitch in Autocomplete window
Bug that would cause the suppress localisation manager option to not work
Jump of the viewer pane when a search result is clicked
Issue that caused the error pane to be unnecessarily shown after some typesets
Jump in text view when switching between tabs
Lag with line number view turned on in large documents
Typeset bar button
Issue with unresponsive toolbar is unresponsive in fullscreen mode on Big Sur
Jumping to files in the sidebar file browser in the case they are included
Screenshots: