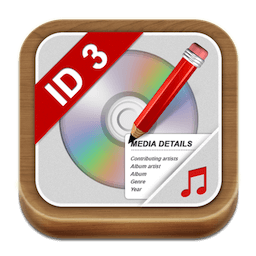 Music Tag Editor is a professional all-round tool for editing metadata of audio and video files. The concise and clear interactive method can help you modify metadata in batches efficiently and quickly. Supports batch renaming of files using metadata, and formatting and writing metadata from file names. You can also use it to solve some garbled problems caused by text encoding. You can also conveniently use it to download album art, lyrics, metadata and other information from the Internet (MusicBrainZ) to automatically complete the metadata. Easy to use, it is a good helper for musicians, DJs, bloggers and music lovers to process audio files.
Supported Music formats: MP3, M4A, MP4, FLAC, APE, AIFF, WAV , Ogg files, asf, dsf, dsd,wma,wmv…
Supported Tag Formats: ID3V1, ID3V2, iTunes specific tags, xiphComments, APE Tag, Ogg Vorbis, Ogg Speex, Ogg Flac.
Main features:
support id3v1,id3v2,xiphComments, APE Tag, Ogg Tags, ASF Tags, iTunes tags and so on.
support batch edit any kind of tags of music file. Customize tag's key and value of music file.
Online album image download,multi album image supported.
batch rename audio file with metadata.
batch convert file name to tags using regular expression
user can change,convert the tag text encoding easily, it also can repair messy code in situations.
Support strip APE or ID3V1 tags in mp3 files
support to save id3v2.3 or id3v2.4 tags!
support Batch Find & Replace tags with regular expression supported.
Batch clean tags,Batch Upper / Lower Case.
Built-IN Music player for all audio formats
export to CSV file in one click.
Support senior lyric editor and preview at realtime.
iTunes specific tags is fully supported (up to 32 kind of tags).
Support editing in library table columns.
What's New:
Version 7.3.0
Editing experience optimization
Bug fixes
what's new in 7.0:
Optimize the search experience
UI interface optimization, add a new flow style editor panel
The rename function supports applying a template to a single label
minor bug fixes
Screenshots: