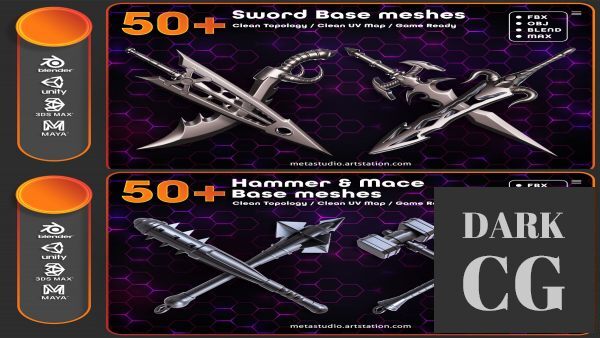 ArtStation – 50 Sword + 50 Hammer & Mace Base Meshes.
Save your time and create some realistic swords & Wand with this base mesh pack. You can enjoy sculpting them or adding any details you want.
All these 50 sword & wand base meshes have a clean topology, optimized mesh, and also nice UV maps.
So practical for the film industry, game design, and animation.
Available formats:
3dmx
Fbx
Obj
Blend
http://www.artstation.com/marketplace/p/Oyam0/50-sword-base-mesh
http://www.artstation.com/marketplace/p/YDaWz/50-wand-basemesh
Download links:
Password/解压密码:www.tbtos.com