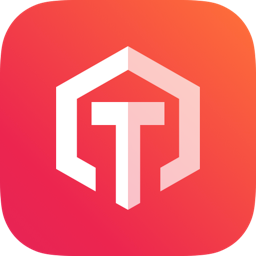 Never get annoyed by unselectable text on websites, PDFs, images or system user interfaces again. Just select the region of your screen in the same manner as you would take a screenshot and find all recognized text in your clipboard ready to get pasted anywhere.
Select Screen Region
Select any text on your screen by drawing a rectangle to start OCR detection*. Use it with web sites, PDFs, and images.
*scanned text can be English, French, Italian, German, Spanish, Portuguese, and Chinese (both simplified and traditional)
Paste anywhere
Find all detected text in your clipboard ready to paste it into every text field.
Don't Repeat Yourself
Your scanned texts are collected in a workflow list and can be restored to your clipboard.
What's New:
Version 1.7
You can now import supported images and PDF files and convert images from the clipboard directly into text.
Screenshots: