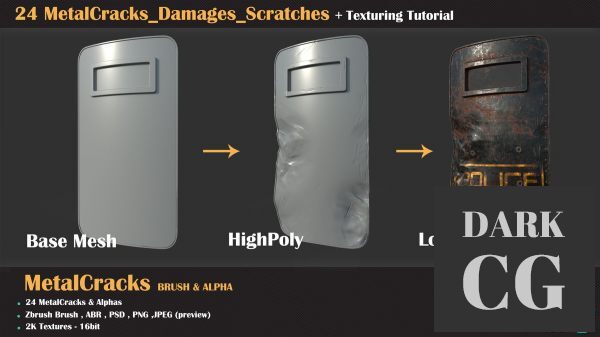 ArtStation – 24 MetalCracks_Damages_Scratches+Texturing Tutorial.
This Product include 28 Zbrush Brush set for ZBrush in MetalCracks,Damages,Scratches Category.
info about this Product :
28 Zbrush Brush
Zbrush Brush , ABR , PNG ,PSD and JPEG (preview)
A video tutorials-76 min
Video Tutorial :
I've modeled a shield with 3dmax as base mesh after that I've taught you how to make a standard unwrap with use unfold3D and add detail By Zbrush ,finally I've taught how to convert highpoly into lowpoly and I've used Substance Painter for texturing it.
Download links:
Password/解压密码:www.tbtos.com