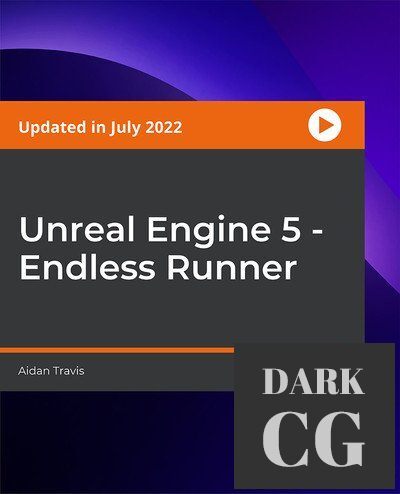 Learn how to develop a game from scratch with Unreal Engine 5
About This Video
Learn the process of developing games in Unreal Engine 5
A robust understanding of Blueprints
Develop games without coding
In Detail
Welcome to the Endless Runner course for Unreal Engine 5. You will learn game development using blueprints and create an endless runner game in this course.
By producing an Endless Runner game, this course will teach you how to become acquainted with the layout and game development process. We will walk you through the game-building process step by step and learn how to create a character with seamless and responsive movement, intelligent gameplay, and much more—all without writing a single word of code!
We will first explore the engine's interface and terminology, then understand different actor types. Next, we will experiment with different types of collisions, then work on characters and character movement. Later, we will understand the blueprint logic. Once the game base is ready, you will learn how to add music and audio to the game.
By the end of this course, you will be able to gain the confidence to turn UE5 into a profitable future and become an Unreal Engine 5 pro!
Audience
Anyone who is enthusiastic about using Unreal Engine 5 to build games should take this course. Note: No prior programming knowledge is necessary. You simply need a PC or Mac that can run Unreal Engine 64 bits.
Download links:
Password/解压密码:www.tbtos.com