Folder Tidy 2 8 6 download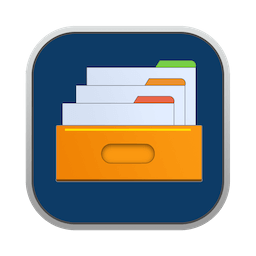 Take a look at your Desktop, or the Downloads folder – is it a little disorganized? Or maybe really disorganized? Don't worry, it's really easy to clean up. Download Folder Tidy right now and choose the folder to organize and with one click you'll see the files get sorted into the appropriate sub folders (Pictures, Word Documents, Numbers, Archives, etc).
Need a little more control? Open up the preferences, change the order of the built-in rules, or start to make custom rules. Use the powerful predicate editor to make pretty much any rule you'd like. For example, create a rule to move all photos with a size bigger than 5MB and older than a year into a folder. Pretty neat, eh?
Check out some of the awesome features:
Organize your files into subfolders based on the file type and/or rules.
Use one of the many built-in rules, or create powerful ones based on predicates.
Choose what types of files to clean up.
Choose files and folders to ignore during a clean up.
Choose where to put the cleaned up files and folders.
Options to ignore aliases, folders and anything with a label.
Ability to undo the clean up.
Over 600 five star ratings internationally.
What's New:
Version 2.8.6
Added ability to cancel a tidy.
Completely new undo engine to be more resilient, including if the app is quit unexpectedly or if there's a power loss.
Using better logic for handling the user's folder choices across app launches.
Screenshots: