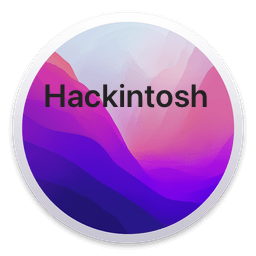 Hackintosh is not assemblies, it is any non-Apple computer running macOS. The system can be a "native store" (Retail), tied to a line of computers (disks included with the computer), a modified assembly or an image of the installed system mutatis mutandis. This does not change the essence of the matter, all the hardware that is not produced by Apple is "Hackintosh". Better, worse, the same is unimportant.
macOS Monterey lets you connect, share, and create like never before. Enjoy new FaceTime audio and video enhancements, including spatial audio and Portrait mode. Get more done with powerful productivity tools like Focus, Quick Note, and Tab Groups in Safari. Work fluidly across your devices with AirPlay to Mac.
Compatibility: 
Only processors with SSE4.2 are supported
Video cards supporting Metal (Intel HD4400 and above, AMD GCN-based).
What's New:
Version 12.5
macOS Monterey 12.5 includes enhancements, bug fixes and security updates.
TV app adds the option to restart a live sports game already in-progress and pause, rewind, or fast-forward
Fixes an issue in Safari where a tab may revert back to a previous page
Screenshots: