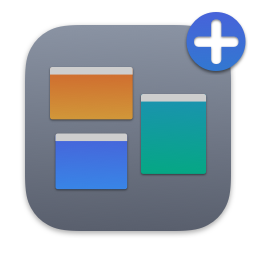 Mission Control has been around for many years, in various forms and under several names. It's one of the features that make macOS so productive for power users, but even such a well-developed tool can still be improved. Mission Control Plus aims to make this age-old feature even more helpful by allowing you to do more with your windows while Mission Control is active. Using hotkeys, you can navigate, close, minimize, hide and open these windows effortlessly.
Additional Mission Control functionality
Most of us are already accustomed to this feature in its current form, so the fact that it is quite limiting in some aspects might not be that obvious at first. In truth, the fact you can't perform certain actions may not be an oversight but rather intended to keep the OS as straightforward as possible.
However, if you do feel that Mission Control should be enhanced, go ahead and install this app and let's see what it can do.
Close, open, minimize, hide and quit apps from Mission Control
The next time you activate Mission Control, you will notice that a close button is now visible in the top-left corner of any window you highlight. This is only one way of doing things, as you can also use the classic ⌘W hotkey while the window is highlighted to close it.
Similarly, you can use ⌘M, ⌘H, and ⌘Q to minimize, hide and quit highlighted apps, as well as close and minimize all windows with ⌥⌘W and ⌥⌘M. Lastly, you can hide all but the highlighted window with ⌥⌘H.
Navigate using only your keyboard
One obvious Mission Control limitation is that you can't get anything done without using a mouse or touchpad. With this app, however, you can navigate through windows using the arrow keys, and pressing ↵ will open the highlighted window and exit Mission Control.
I don't think there is a good reason for the functionality offered by Mission Control Plus not to be included in macOS by default. Since it is mostly controlled using hotkeys, it won't be overwhelming, and it is incredibly helpful for those who use Mission Control very often.
What's New:
Version 1.18:
Release notes were unavailable when this listing was updated.
Screenshots: