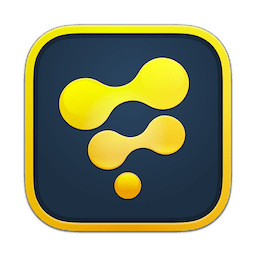 Fusion is the world's most advanced compositing software for visual effects artists, broadcast and motion graphic designers, and 3D animators. Over the last 30 years, Fusion has been used on thousands of Hollywood blockbuster movies and television shows. Fusion features a powerful node based interface that lets you quickly and easily create sophisticated effects by connecting different types of image processing tools together! You get a massive range of tools, incredible VR and 3D support, GPU accelerated performance, unlimited network rendering and more! Fusion gives you everything you need to create exciting broadcast graphics, dramatic titles, and even major feature film visual effects!
Hollywood's Biggest Blockbusters
Thousands of Hollywood's biggest blockbusters and hit television shows use Fusion to create their groundbreaking visual effects. Fusion has been used on feature films like The Hunger Games, Dr Strange and Guardians of the Galaxy, as well as hit television shows like Empire, NCIS and American Horror Story. Fusion also plays a major role in the development of cinematics for major video games such as Dawn of War III, Halo 5 and more!
Nodes are a Much Faster Way to Work!
Nodes are incredibly easy to use, especially as scenes become more complex. Fusion's nodes are small icons that represent effects, filters and other image processing operations. Nodes can be easily connected together to build larger and more complex visual effects. Tools, images, and objects can be combined in any order to create unlimited visual effects. Simply click on a node to quickly adjust any single part of your project. That's much faster than a timeline based tool because you don't need to hunt through nested stacks of confusing layers and filters!
Get the most Powerful VFX Software Available!
Whether you need to pull a key, track objects, retouch images, animate titles, or create amazing particle effects, Fusion has a massive toolset that lets you tackle the most demanding jobs. You get a true 3D workspace along with tools for compositing, keying, painting, animation, virtual reality, stereoscopic 3D and more. Fusion combines effects and motion graphics, along with 3D modeling and rendering into a single toolset. That means you can import and render 3D models and scenes with the rest of your composite in Fusion. You don't have to pre‑render assets or transfer between multiple applications!
GPU Accelerated Workflow
Fusion is extremely fast and responsive enough to be used in high pressure, client driven sessions. With its Metal, CUDA and OpenCL GPU acceleration, you get instant feedback while you work so you can see exactly what you're doing. Fusion 16 features more GPU optimisation than ever so whether you're working alone or with a client, you get the real time control you need. That means you'll be able to spend more time being creative and less time waiting! Fusion is so fast that you can even work in VR while wearing a headset and still get over 90 frames per second of interactivity!
Unlimited Render Power
Fusion has the world's fastest production quality render engine! You can even distribute your render jobs across an unlimited number of networked computers for incredible performance, at no additional cost! There's no "per node" render license fees. Simply install it on as many render nodes as you need! That means you can render complex scenes incredibly fast to meet the intense deadlines of production, without having to sacrifice creativity or quality.
Collaborate with Large Teams
When you're working with a large creative team, Fusion Studio also includes the new Studio Player application. Studio Player features a single layer timeline with basic shot trimming, storyboard tools, versioning and annotation notes. Fusion Studio also features a bin server to let everyone share and see common assets that are needed for the job. That means you don't have to copy and track multiple elements on different computers.
What's New:
What's new in Blackmagic Fusion Studio 18.0
Fractional UI scaling support, including 150%, in Preferences.
Multi-button mode selection in inspector for multiple tools.
Support for all modern and future python 3 versions for scripting.
Support for OpenColorIO 2.1.1.
Support for OpenEXR 3.1.4.
Support for live previews when using the Text+ color picker.
New expression animated Custom Poly modifier for masks and strokes.
Faster GPU accelerated paint tool with smoother strokes.
Faster duplicate tool with additional blur, glow and size controls.
Improved Linux installation and compatibility.
Improved Open FX compatibility.
Improved text renders with better tessellation and cleaner outlines.
Multiple new composition blend modes.
Addressed mask paint display delay when viewing down stream tools.
Addressed Adapt Perspective behavior for CLS.
Addressed random seed value changes when switching duplicate versions.
Addressed an issue with animation timecode limits.
Addressed issues with viewer gain and gamma slider behavior.
Clearing Fusion disk cache is now more selective.
Addressed an issue writing DNxHR 4:4:4 12-bit clips.
New dropdown menu for Macro editor window.
Addressed an issue with certain tools producing offset pixels.
Addressed an issue with merge under for duplicate nodes.
Addressed an issue viewing certain tracker paths.
General performance and stability improvements.
 
Screenshots: