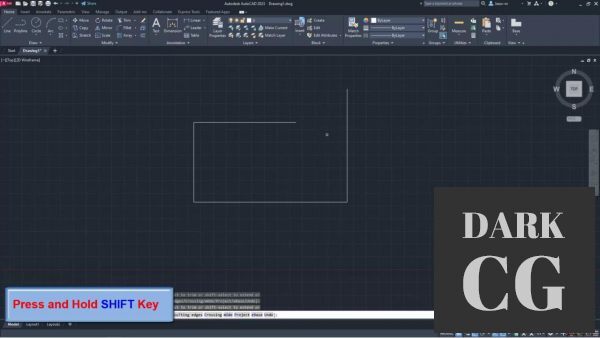 AutoCAD for Beginners
What you'll learn
What is AutoCAD?
Understand key basic features in AutoCAD
Use of shortcuts while using AutoCAD
Quick drafting techniques
Insight to advance AutoCAD workflows like layer management and drawing templates
Presenting the drawings to others by annotating and plotting
Requirements
This is for absolute beginners. You do not need any prerequisite to follow this course.
Description
This course is designed to teach AutoCAD software to beginners, who absolutely do not have any knowledge about it.
As you practice with the videos, you will get a better understanding of the software and how to use its functions.
Inside this course, we will study the following.
1. Introduction
2. Download AutoCAD
3. Open a new drawing and save and Understand the Interface
4. Turn off status bar icons
5. Create simple objects
6. Basic mouse operations
7. Selection methods
8. Object Snaps
9. Ortho Mode
10. Polar Tracking
11. Move, Copy, Mirror, and Rotate
12. Stretch and Scale
13. Trim and Extend
14. Fillet and Chamfer
15. 0ffset
16. Explode
17. Erase
18. Array
19. Break and Join
20. Launch commands through command line
21. Setup background colour
22. Adjust crosshairs and pickbox size
23. Setting Units
24. Dynamic Input
25. Layer Management
26. Blocks
27. Add Text
28. Add Dimensions
29. Plotting
30. Drawing Templates
In addition to this, we will have a separate drafting practice session with 6 exercise videos. The exercises are designed to make use of the AutoCAD function you learned within the basics. It would be a good start for drafting practice because you will learn many ways to use AutoCAD functions while drafting.
Further, I always looking forward to your questions and to giving answers/clarifications as soon as I receive them. Usually, I respond to all queries within 48 hrs.
Who this course is for
Engineers, Engineering interns, Students and CAD Technicians
Download links:
Password/解压密码:www.tbtos.com