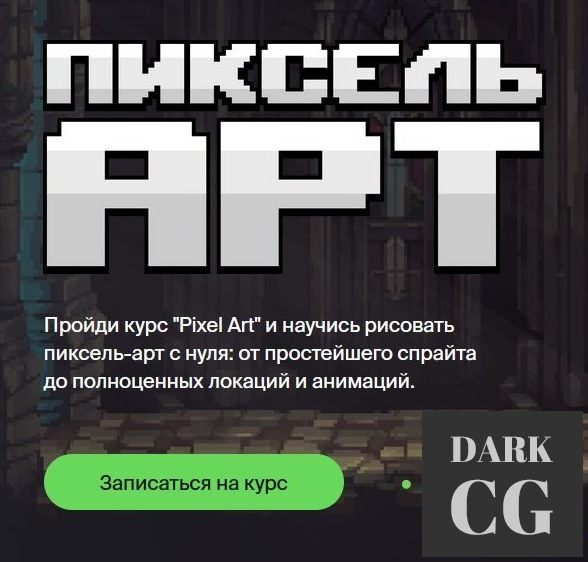 XYZ School – Pixel Art (2022) RUS.
Pixel art is a digital drawing technique in which an image is edited at the level of individual pixels. Why is pixel art so popular with indie developers? Learning how to draw pixel art can be quick, and you don't have to be a "traditional" artist to do it.
Creating assemblies and animations in this technique is faster and cheaper. Such graphics are less demanding on the memory of the device. This technique has a lot of fans. This is due both to nostalgia for retro games, and to the special atmosphere that only pixel art can create.
Course Objective:
To teach you how to draw in the pixel art technique everything you need to create a real pixel indie game: characters and their animations, locations and interface.
————————-
Описание:
Пиксель-арт — это техника цифрового рисунка, при которой изображение редактируется на уровне отдельных пикселей. Почему пиксель-арт так популярен у инди-разработчиков? Научиться рисовать пиксель-арт можно быстро, и для этого не нужно быть «традиционным» художником.
Создавать ассеты и анимации в этой технике можно быстрее и дешевле. Такая графика менее требовательна к памяти устройства. У этой техники множество фанатов. Связано это как с ностальгией по ретро-играм, так и с особой атмосферой, которую может создать только пиксель арт.
Цель курса:
Научить тебя рисовать в технике пиксель-арт всё, что необходимо для создания настоящей пиксельной инди-игры: персонажей и их анимации, локации и интерфейс.
Продолжительность: 21:52:52
Download links:
Password/解压密码:www.tbtos.com