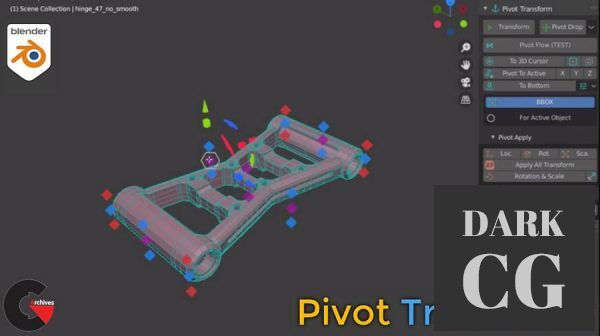 Blender Market – Pivot Transform v2.3.0.
This addon helps you change the position of the pivot point as needed. You can align it to the normals of the desired polygon, rotate and move it, or place it in the center of the object and the 3d cursor. You can use BBox to align to the extreme positions. Save position and rotation in a separate panel. The addon brings all the necessary features to the fore, for your convenience.
How often have you had to change the position of your object relative to another, change the amount of opening the lid, door, and so on. Now you can do it in a couple of clicks. The addon is fully integrated into the blender ecosystem and follows all the basic principles of the environment.
Download links:
Password/解压密码:www.tbtos.com