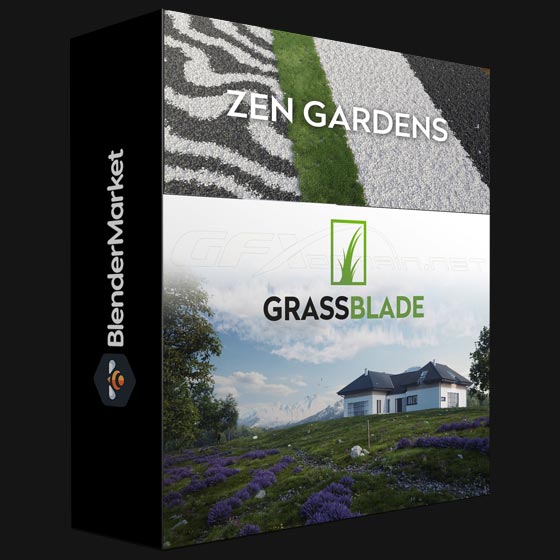 GRASSBLADE THE ULTIMATE ADDON FOR GRASS, WEED, FIELDS, MEADOW IN BLENDER
Grassblade is the latest addon from Bproduction for Blender. It's a complete and easy-to-use solution for designers, Archviz and CG Artists who need to create photoreal lawns, grasslands, fields or meadows with ease.
GrassBlade gives you over 550 assets gathered from over 200 different Biomes. Each biome is completely customizable. The possibilities are infinite ! The materials are 100% compatible with Cycles and Eevee. Grassblade has many categories available to use straight out the box: Clean Grass, Dry Lands, Fields, Flowers, Garden Grass, Pebbles, Rocky Grounds and Wild Grass .
This new tool allows you to go even further in the creation and customization of photorealistic biomes. in Grassblade you will find no less than 550 photorealistic assets for professional quality renderings. Each asset is made from precise photoscans with a top-of-the-line accurate PBR worlfow.
the shaders are also customizable; change the season of your plants or perhaps add moss or dirt on your rocks? Grassblade is designed to give you maximum freedom while guaranteeing you enormous time savings while creating your best art.
https://www.anonymz.com/?https://blendermarket.com/products/grassblade
Download Links:-
Password/解压密码:www.tbtos.com