MetaImage 2 0 5 download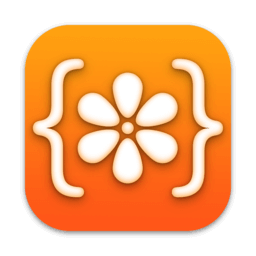 MetaImage is the ultimate tool to read, write and edit images metadata. This is first editor that allows you to edit EXIF, IPTC and XMP tags as well as MakerNotes in a beautiful and familiar interface.
The application has been designed to improve your workflow. Users can create and manage presets. Moreover, a special support is provided for geographical and thumbnail data. In addition, displayed tags can be customized via the preferences. In this way, the application fits to your personal needs.
MetaImage is completely integrated to your mac ecosystem. The application even includes a Photos extension. In this way, you can directly inspect your photos from Photos.app.
Supported tags (>5000 tags):
EXIF
IPTC
XMP
ICC Profile
Canon
Leica
FujiFilm 
Nikon
Olympus
Panasonic
Pentax
SigmaRaw
Sony
and much more
The application is designed for professional needs. More than 90 image formats are supported (HEIC, MOS, CR2, DNG, NEF, NRW, JPEG, PNG, TIFF, RAW, and much more). MakerNotes tags may be edited but not created or deleted. This avoids many potential problems with OEM software.
Additional features:
Export tags to CSV and JSON
Export embedded thumbnails
Export embedded jpeg from raw
Copy/Paste multiple tags
Support password-protected images
Support notifications and touch bar
Support folder processing (* except HEIC files *)
This version has been optimized for macOS High Sierra and later. Moreover the application is available in 7 languages (English, French, German, Spanish, Italian, Japanese and Chinese).
Feedbacks can be sent directly from the application. In this way, you can contact us for any kind of suggestions and improvements in few clics.
MetaImage is accompanied by other applications.
SnapMotion: extract still images from videos with precision.
GlueMotion: edit, deflicker and assemble images into time lapse.
What's New:
Version 2.0.5
This new release is the biggest MetaImage update since its creation. The interface has been redesigned to facilitate file and tag navigation. You can now easily select and filter files and tags using constraints. Also, the list of tags is no longer divided by streams. MetaImage 2 adds a lot of new tags, in particular File:FileCreateDate, File:FileModifyDate and File:MDItemUserTags tags corresponding to filesystem tags. The toolbar has been lightened, and most actions are now accessible via the menu bar. Metadata allows you to edit images stored in Photos: no need to export your images to re-import them later. To be short, I would only mention the addition of a file comparator. You will be able to visualize easily and compare metadata.
I cannot list here the hundreds of improvements brought by this update. I can only invite you to browse the app. Thank you to everyone who contributed with their feedback and suggestions. Do not hesitate to contact me by mail if I forgot specific points or if you encounter bugs. Don't forget to save as files your tags and presets regularly before updating the app.
Screenshots: