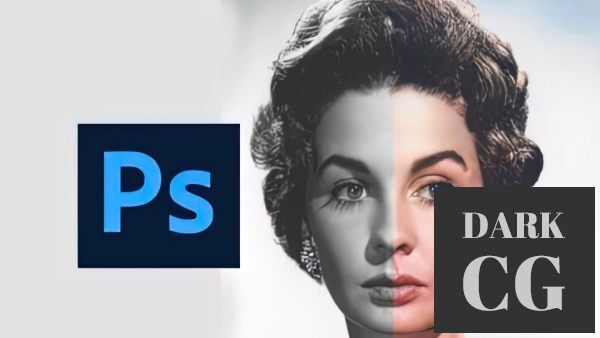 Adobe photoshop CC Beginners online certificate course
What you'll learn
Layers in Photoshop
Master selections, layers, and working with the layers panel
Hue, Saturation and Brightness
how to Remove people or objects from photos
Use creative effects to design stunning text styles
Multiple Text – how to work with Type
Design with duplicate texts
Clipping Mask in Photoshop
How to crop the image
Smart Objects in Photoshop
Select Subject and Mask
Most Import shortcut Tool Tricks
make black and white image to colour image
Change T Shirt Color with background images
multiple T shirt colour with single image
Change eye colour
How to give glow effects
How to handle Different type of files
Exporting Images in Photoshop
Clone stamp tool, Clip mask tool, healing Brush, Light Effects, saturation tool, Clone stamp tool
Requirements
No prior knowledge required
Having a certain passion for Design Wanting to learn the Basics of Photoshop
Having a computer and photoshop installed ( any one of this from 2015 To 2021)
Description
You will learn lot of useful features of Photoshop in around one and half hours and will be able to use it independently after that. you can create your facebook banners whatsapp status, website images
This course is tailored to students / desginers who they dont have any knowledge with Photoshop.
In this course You will learn all of the fundamentals of Photoshop from the ground up along with different very short projects.
Photoshop has many features.which one i explained in this course you will use it every design
works
This course will teach you the following
Layers in Photoshop, Mastering Selections.
Hue, Saturation and Brightness
Smart Objects in Photoshop
Exporting Images in Photoshop
In this course
you can use Crop Tool with Content-Aware
Text designs with blending option
Remove people or objects from any Photos
smart object tool
Convert image black and white to colour
Change T-shirt Color with any images
importance of clone stamp tool
Select Color from any Application
Outline Subjects in Photos
Change Eye Color
Content-Aware Scale
you will learn how to put light effects
how to change the image day time to night time
glow effects
clone stamp tool
clip mask
And much more!
What Makes This Course DIFFERENT from other courses
This course is designed to teach you Photoshop fundamentals with practical short Projects.
Each and every project and videos you will get the downloadable resources .This covers all of the Photoshop ESSENTIALS in a completely beginner-friendly manner.
Who this course is for
Beginners who want to learn how to use Photoshop for practical purposes should take this course.
To learn the basics of Photoshop
Who this course is for
If you are Beginner you can take this course
Students who have little to no experience with Photoshop.
Beginners in graphic design
Download links:
Password/解压密码:www.tbtos.com