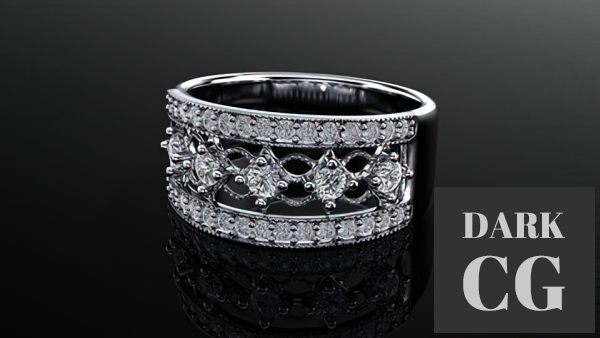 Fundamental Jewellery Designing Techniques in Rhino 3D
What you'll learn:
Learn Rhino from basic;
Design CAD models within the metrics of scale, proportion and element relationships;
Get to know Jewellery standards and techniques for designing jewellery in CAD software;
Increase ability to work as a Jewellery CAD designer or Jewellery CAD Technician in jewellery companies or be self-employed.
Requirements
Laptop or PC capable of Running Rhino Version 5 or above for Windows
Description
In this course, you will learn how to design jewellery by using CAD software ( Rhino 3D ).
This course covers the skills needed to become a CAD designer. The projects help you convert sketches to 3d models and bring them to the real world by using 3D printers and casting. Activities in this training allow you to practise the materials. These are the skills that are possible to influence possible employers and clients.Here you will learn from the basic. So, if you do not have jewellery background or CAD modelling, don't worry. This course explains jewellery techniques which you need to know to create castable 3D models of jewellery.
Download links:
Password/解压密码:www.tbtos.com