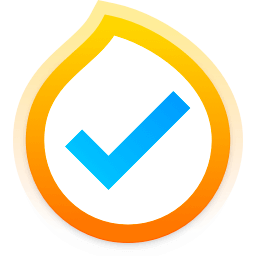 Firetask empowers busy people to get things done Kanban-style. From capturing your thoughts and managing your personal to-dos to organizing and focusing on your most important tasks, Firetask uniquely combines Kanban & GTD.
Key Features
Intuitive GTD Workflow. Easy, logical navigation based on the major GTD phases: Collect (Capture), Focus, Manage, and Review
Clear Today View. One overview across all your due and in focus tasks – optionally also showing in-progress and tasks completed earlier today
Waiting For List. Automatically managed GTD Waiting For list – grouped by assignees of all your delegated tasks
Multiple Kanban Views. Drag & drop Kanban views across statuses, upcoming due and scheduled tasks, priorities, and categories
Calendar visualization. Practical Dates view shows monthly calendar overview of your tasks – supports due and scheduled modes
Projects & Portfolios. Comprehensive support for project task lists – complete with progress visualization and optional portfolios
Actions and Checklists. Split complex tasks into smaller actions and save repeatedly used tasks as reusable checklists
Integrations & API. Integrated with built-in Calendar and Reminder apps – simple URL scheme-based API
Syncing via iCloud. Transparent syncing via Apple's iCloud – no separate account needed
Privacy by Design. Your tasks stay on your devices and on your iCloud account only
What's New:
Version 4.6.11
Stability improvements and bug fixes.
Screenshots: