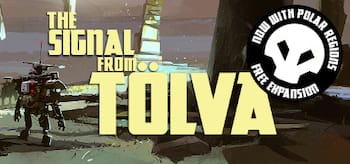 The Signal From Tölva is a first-person game of exploration and combat, set in a beautiful, hand-crafted, hand-painted sci-fi world.
Key Features
Explore a single-player shooter set in a weird, sprawling, tranquil alien landscape.
Fight a war of territory control against dynamic and ferocious AI.
Recruit allied robots to fight alongside you.
Equip electronic countermeasures, plasma shields, and savage beam weapons for intense skirmishing.
Unlock the secrets of the signal and enjoy the rich, complex fiction behind the Tölva universe with our free PDF lorebook.
Delve into science fiction mystery as you investigate the haunting highlands of Tölva.
Screenshots: