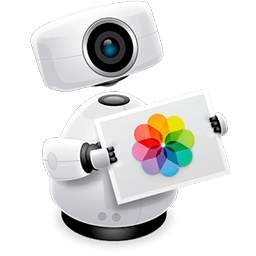 When using the Photos app to organize photos on your Mac, PowerPhotos allows you to break your photos up among multiple Photos libraries, rather than having to store all of your photos in one giant library. You can easily switch between libraries, or just browse the photos in your libraries directly from PowerPhotos, without having to open each library in Photos. PowerPhotos also supports searching across all your libraries at once to help track down a particular photo.
If you use iCloud Photo Library to sync photos with your other devices, splitting up your library can help save on iCloud storage costs. Use a single library to hold a smaller collection that you sync with iCloud, while keeping the bulk of your photos in separate libraries so they don't take up space on iCloud.
PowerPhotos can analyze your libraries for duplicate photos, showing them to you side by side and letting you get rid of extra copies of photos that you no longer need.
What's New:
Version 1.9.10:
Fixed a bug where PowerPhotos would think an iPhoto library migration was complete before it had completely finished
Minor updates for macOS Monterey compatibility
Fixed a "No asset for photo uuid" error message that could occur when importing photos
When copying RAW+JPG photos, we no longer copy both photos if the "Copy both" setting isn't selected in the preferences window.
Fix a bug where PowerPhotos would look for the wrong Photos library name after migrating iPhoto/Aperture libraries containing "iPhoto" or "Aperture" in their name
Screenshots: