ForkLift 3 5 7 download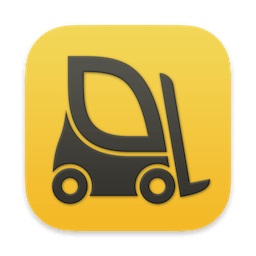 ForkLift is a powerful file manager and ferociously fast FTP client clothed in a clean and versatile UI that offers the combination of absolute simplicity and raw power expected from a well-executed Mac software.
ForkLift will connect to any remote server SFTP, FTP, WebDAV, Amazon S3, Backblaze B2, Google Drive, Rackspace CloudFiles, SMB, AFP and NFS shares on your local network,- pretty much anything you can plug into or hook up to a Mac. ForkLift also carries a complete toolbox for managing your files, including Folder Synchronization, Multi-Rename, Archive handling, Application deleter, editing files over remote connections and many more. All these power features are packaged into a Finder-like, dual-pane interface that delivers superior workflow while remaining absolutely familiar to use, along with Quick Look, Spotlight search and all.
Features
Completely rewritten entirely in Swift
ForkLift Mini
Two-way Sync
Preview
Quick Open
Multi Rename
Dark Mode
Dual Pane split vertically or horizontally
Favorite Sync via Dropbox
Dropbox Support
Transfer bandwidth throttling
Tags Support
Disklet
Sync Browsing
Tabs
Search by name, extention, kind, tags, or content
Quick Select
App Deleter
Remote Editing
Archive Management
Keyboard Control
Workspaces
FXP Copy
Tools
Git Support
Open in Terminal, iTerm, or Hyper
Hidden Files
Share
Possible to set as default file viewer
File Compare with FileMerge, Kaleidoscope, Beyond Compare, and Araxis Merge support
Multilingual: English, German, Hungarian, Polish, Russian, and Ukrainian
What's New:
Version 3.5.7:
New
Renaming items on Backblaze B2
Moving items on Backblaze B2
Displays an error message when a file can't be updated in the Preview Pane because of missing permissions
Added system sound for Empty Trash
Improvements
Fixes
Fixes an issue of the sorting order of the selected items in Icon View that caused problems for example during Multi-Renaming
The correct folder size is being displayed after a new folder has been created using the name of a recently deleted folder
Pressing the Tab key during renaming doesn't insert a tab character into the name of the item
Selection in the Activities window doesn't get lost when the item list updates
Fixes an issue that could cause a possible data loss when moving items over SFTP into a target location with not enough space
Fixes an issue where permissions were lost on Amazon S3 after renaming an item
Fixes an issue that caused the missing progress indicator during Search in Icon and Column View
Fixes an issue where local shares could appear twice in the sidebar
Fixes a possible data loss during remote editing
Fixes an issue that caused a possible crash when saving a file while remote editing on Amazon S3
Fixes a compatibility issue that could cause operations failing on certain WebDAV servers
Numerous minor fixes and improvements
Screenshots:
379266 108354Extremely educating story, saved your web site for hopes to read a lot more! 727230