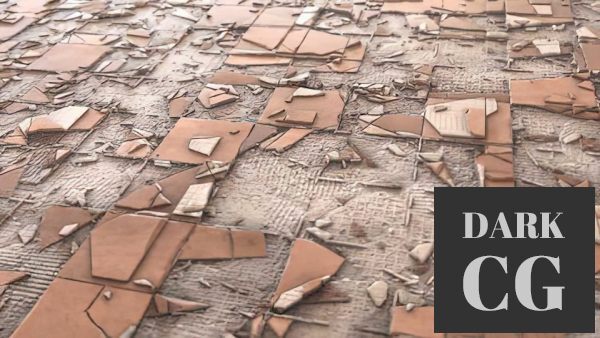 Udemy – Mastering Substance Designer for Beginners.
Take your Substance Designer skills to the next level with the Mastering Substance Designer to Beginners course
What you'll learn
Create variation for your materials
Master the use of masks in your projects
Organic Scattering
An efficient use of nodes and clean graphs
Learn new techniques and workflows
Thought process and planing
Requirements
Minimal knowledge of Substance Designer
Substance Desiger
Marmoset Toolbag 3
Davinci Resolve( There is a free version of it )
Description
Hi everyone, my name is Csabi Kalanyos and In this course i will guide you through the process of creating these damaged tiles in Substance Designer.
The course is 203 minutes long and it is a step by step guide, fully narrated.
Some of the features you will learn throughout this course include
Creating variation for your materials
Masks as one of the foundations of procedural material authoring
Organic Scattering
Thought process
An efficient use of nodes and clean graphs
New techniques and workflows
Prerequisites
Substance Designer
Marmoset Toolbag 3 – for the presentation part
Davinci Resolve ( for post processing- there is a free version online )
Minimal knowledge of Substance Designer
This Course is intended to beginners, howewer, a minimal knowledge of Substance Designer is required.
The Course starts with entering Substance Designer and setting up your output nodes
And it ends with presenting the material in Toolbag 3 and post processing it in Davinci Resolve
Throughout the course you will learn new techniques and workflows for creating variation, which is probably one of the most important things when it comes to procedural material authoring
The Graph is kept very clean and easy to read, organized
And it also has an extensive use of masks, very clearly explained
Organic scattering is another important topic which i will discuss and explain some clever ways to do.
I hope you will enjoy it !
Who this course is for
Substance Designer artists
Download links:
Password/解压密码:www.tbtos.com