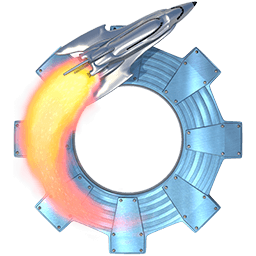 Valentina Studio is the ultimate data management tool for database administrators. Valentina Studio includes a wealth of database administration tools. Valentina Studio PRO to unlock advanced data modeling tools, report design and editing and more.
Valentina Studio brings you powerful, visual editors for your data including:
Schema Editor (tree view and column view) – create and modify all schema objects of supported databases: Tables, Views, Fields, Enums, Links, Constraints, Triggers, Indexes, Stored Procedures, …
Diagram Editor – design new diagrams or do reverse engineering, e.i explore existing databases visually.
Data Editor – easily browse table records in the grid, modify records, an inline edit of values, sort, filter records and save favorite filters, preview images, hex editors for binary values, …
Related Data Editor – easily learn and manage linked records of two tables, link/unlink records by a mouse click, do set operations over linked records, …
SQL Editor – with color syntax, auto-completion, recent and saved favorite queries, templates, console with error/warning reporting, …
Query Editor – build SQL queries visually using just a few mouse clicks
Server Admin – where you can manage users, learn logs and other parameters of servers.
Open as many editors as you like at the same time for different databases/servers opened in tab-panels. You also get different DB related utilities, including: Import/Export, Dumps, Diagnose, Clone, Reindex, …
MAS version of Valentina Studio uses iCloud to share bookmarks between your devices!
Valentina Studio Pro as an in-app purchase to get additional advanced pro-features such as:
Report Editor – visual editor of Valentina Reports that can be saved into Valentina Project file (.vsp). Reports can use as datasource MS SQL, MySQL, PostgreSQL, SQLite, Valentina DB, ODBC.
Form Editor – visual editor of Valentina Forms that can be saved into Valentina Project file (.vsp). Forms can use all supported databases as the datasource.
Data Editor – enables go to parent record function.
Data Editor Layouts – save columns and their order as a named layout
Data Editor Multiple Update – update few records at once.
Data Transfer – copy data between different databases
Diagram Editor – enables forward engineering – i.e. generation of SQL scripts for new/changed database objects.
Dump Wizard – enables filter for tables to select them for a dump.
Error Lookup – search for error description by its code.
Keyboard Shortcuts – enables the ability to redefine the shortcuts and create own shortcut sets.
Object Colors – enables marking objects with specific colors.
Query Editor – enables the ability to copy the generated query.
Schema Cache – save and reuse the schema cache.
Schema Editor – copy one or few schema objects using drag&drop mechanism.
Schema Editor – expanding and collapsing the tree items with subitems using OPTION + click
Schema Snapshot – save and load schema in structured format.
Source Control – develop database using any VCS.
SQLDiff – find differences between two states of a databases and generate SQL script to move between these states.
SQL Search – search of schema objects.
SQL Editor – enables autocompletion for table aliases.
SQL Editor – format SQL queries.
SQL Editor – edit the result of SQL queries.
What's New:
Version 12.0.0:
[New] MongoDB
[New] MongoDB plugin – the first NON-SQL DB in Valentina Studio.
Schema Editor
Command Editor (similar to SQL Editor)
Collection Editor (Data editor)
Server Admin (manage users, databases, etc)
[New] Workspaces
[New][Pro] Workspaces – this great feature for PRO-developers, which now get a clean isolated room for a project.
You can create a new workspace, which will collect Bookmarks, Recent databases, Recent SQL queries, SQL snippets, opened TAB panels (soon)
Switching between workspaces moves you to this or that project context.
[New] Menu 'Workspaces' in the main menu
[New] Top-Right button-menu workspaces to visualize the current workspace and manage workspaces.
Others
[Imp][Start Page] – COPY/PASTE a single bookmark
[Imp][SQL Editor] – Tooltip of a snippet now shows database(s) to which it belongs.
[Imp][SQL Editor] – Tooltip about hidden snippets.
[Imp][Dialogs] – Dialogs to export bookmarks, snippets, etc, now suggest the default name of the file.
Valentina DB
[New][SQL] JOIN between 2 different databases.
[New][SQL] Triggers on Links.
This allows you to CREATE TRIGGER, which will work on LINK / UNLINK commands – events.
Screenshots:
883165 23499Glad to be 1 of a lot of visitors on this awing website : D. 643423

118476 485456cleaning supplies really should have earth friendly organic ingredients so that they do not harm the environment 988827