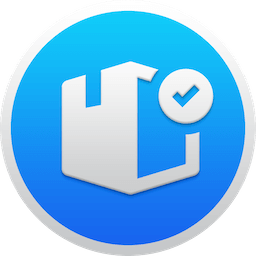 Omni Toolbox is an extensive collection of tools for creating graphic reports on iPhone hardware, checking iPhone battery, downloading TikTok videos, making ringtones, and fixing general iOS software glitches.
Check iPhone iPad Battery Health At a Glance
All Apple iPhones use rechargeable batteries that are consumable components and will become less effective as they chemically age. Over time, the batteries in all iPhone models will diminish in their capacity and peak performance. Omni Toolbox can show battery health and recommend if your iPhone battery needs to be replaced.
Fix Common iOS System & iPhone Software Glitches
It doesn't matter if you're on the latest iPhone running the latest version of iOS or on an older iPhone with aged software: "Nothing works perfectly". Due to the complex and sophisticated design, iPhone can cause you any number of problems. Omni Toolbox offers you comprehensive and instant solution to fix both common iOS system issues and iPhone software glitches.
Powerful Tools for Fixing iPhone Won't Update
All new features coming with the latest iOS 15 can help you connect with others, stay focused, and do more with your iPhone and iPad. Your device can update automatically overnight while it's charging, or you can manual update your iPhone or iPad. However, at times, the iPhone update may turn failure and leave you an irresponsive gadget. Omni Toolbox can smooth your way to update your iPhone while keep your data and settings remain unchanged.
Clean Up and Free Up iPhone or iPad Storage
Keep getting an error saying iPhone Storage Almost Full message and unable to take pictures or download apps? It's really common to run out of storage space, and halts your ability to enjoy the phone the way you want. Omni Toolbox gives you an array of methods which help clear caches, offload media files, or completely erase content on your iPhone or iPad.
Create Your Own Ringtone And Add To iPhone Easily
Not a fun of Apple boring ringtones on your iPhone? Now with Omni Toolbox, any video or music track on TikTok, SoundCloud or Twiter can become your personal ringtone now. You can simply download audio clips with a link, or browse existing sound on your Mac, then push them directly on your iPhone or iPad. It's the best iPhone Ringtone Maker that you don't want to miss.
Download TikTok Videos and Save As Ringtone Or Music
Omni Toolbox offers a free service that helps you to download TikTok videos, save them as MP4 video clips, MP3 music or directly put them on your iPhone as your personal ringtone. You can simply go to TikTok app or website, copy a video URL, and paste it to the URL input box, download a video with a high-definition MP4 or MP3 of the best quality, just with a few mouse clicks.
Download & Convert Videos To MP3 On iPhone
Have a collection of favorite videos and want to put them on your iPhone for local and offline playback? Omni Toolbox offers a quick and straightforward method to download high-definition videos from Vimeo, BBC and 200+ popular sites. You can also take steps further by converting Videos to MP3 music, making ringtones and add them directly on your iPhone, iPad or Mac.  
What's New:
Version 1.1.9:
Release notes were unavailable when this listing was updated.
Screenshots:
93751 464895An fascinating discussion is worth comment. I do think that you need to write read much more about this topic, it will not be considered a taboo subject but generally everybody is too few to communicate in on such topics. To one more. Cheers 732600

362554 861884But a smiling visitor here to share the really like (:, btw wonderful pattern . 390265