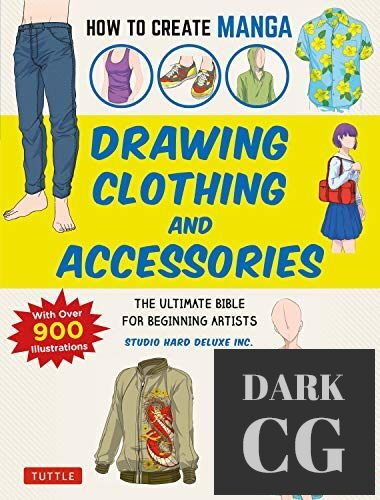 How to Create Manga – Drawing Clothing and Accessories – The Ultimate Bible for Beginning Artists.
English | 2020 | ISBN-13 : 978-4805315637 | 120 Pages | True EPUB | 47 MB
Dress up your drawings any way you like using this complete all-in-one style guide!
Have you ever struggled to get the drape of a dress or the look of a jacket just right? Maybe you've mastered the human form but your drawings lack a sense of fashion? Or perhaps you're a budding fashionista who loves decking your characters out in elegant, outrageous or cutting-edge outfits? No matter how you wish to clothe your creations, in traditional togs or casual fashions, How to Create Manga: Drawing Clothing and Accessories is the perfect tutorial for you!
Fashion meets form in this essential style guide to dressing up your drawings. Drape your manga creations in the wardrobe of your dreams, while learning techniques and tips used by professional illustrators to realistically draw clothing and accessories of all types—from blouses and T-shirts to button downs, sweaters, coats, pants, skirts and shorts. And what about the accessories? Boots, belts, shoes and sandals are all included as well, along with detailed coverage of satchels, purses and backpacks.
Download links:
Password/解压密码:www.tbtos.com