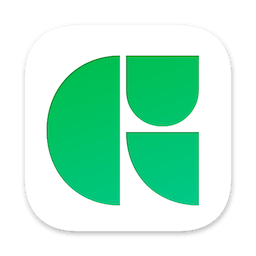 Create Stunning Fonts on Your Mac. Make everything from dingbat webfonts to full-fledged text typefaces in the most Mac-like font editor.
Sketch your font
Take a pencil and sketch a few letters. With a few tricks, you can easily digitize your sketches, and, step by step, create a full-fledged OpenType font.
Tools for type
The smart vector tools are optimised for the design of typefaces. Interpolated nudging, curvature control, dragging multiple handles at once, adding extrema and inflections, batch editing: all supported straight out of the box.
All languages covered
Human-readable glyph names, combined with smart component placement, automatic alignment of diacritics, mark positioning, and Unicode 7 support, make Glyphs the number one choice for multilingual font development.
Isolation no more
Watch your words take shape in high resolution: The edit view doubles as a text editor, allowing you to draw, edit, space and kern your glyphs in a word context rather than isolated in windows.
Colors everywhere
Why stay monochromatic? Add color to your typographical life with the built-in multi-layer preview and specialized editing tools. Glyphs can export layer fonts, Microsoft-style color webfonts or Apple-style emoji fonts.
Effortless OpenType
Enjoy automatic OpenType features: Glyphs analyzes your glyph names and shapes, and can auto-build feature code for ligatures, figure sets, positional forms, localizations, fractions, stylistic sets, small caps, and many more.
What's New:
Version 3.0.5
Fix Unresponsiveness after exporting a font introduced in 3111
Fix filter dialog in full screen mode
Allow floats in Axis location dialog
Fix measurement line in text mode
Fix reading of lsb/rsb hints
Fix loading of "smallCapHeight"
Allow to add "Variations PostScript Name Prefix"
Improve visibility of outlines over an image
Several smaller fixes
Added Belarusian and Kurdish
Fix annoying text selection in font info window when starting to edit a text field
Improve sorting of glyphs with custom subcategories this might change the sort order of the font
Improve the "Reload File because of external change" a bit. More work is needed
Improve preview of filters on instances
prevent full screen for Shape Order window
Fix labels in Delta View list (again)
The Roughenizer will keep components
Add error when storing manual sortname in v1 file
Fix corruption of files with Arabic UI language
Update Spanish localization
Fix problem with mark to mark feature code
Fix issue in Delta view in macos <= 10.13
Fix issue with woff2 in macos <= 10.13
In Font View, draw color layers for the current master
Improve layout of color buttons in Layers panel
Fix python version checking (support 3.10.1)
Some performance improvements
Fix some crashes
Screenshots:
916416 225176Woh I like your content , saved to favorites ! . 88819

858316 214555I dont normally have a look at these types of internet sites (Im a pretty modest person) - but even though I was a bit shocked as I was reading, I was surely a bit excited as properly. Thanks for creating my day 561726

778871 591879Hey I was just seeking at your web site in Firefox and the image at the top of the link cant show up properly. Just thought I would let you know. 516294

235791 232388Terrific paintings! That is the type of details that are meant to be shared about the net. Shame on the seek for no longer positioning this publish higher! Come on more than and consult with my internet site . Thank you =) 600543