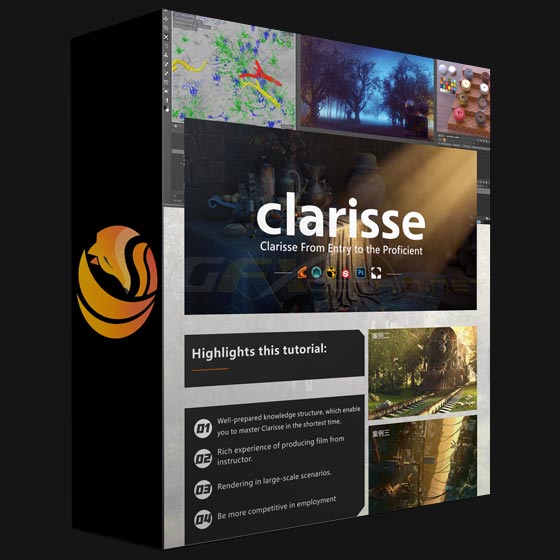 All the course is updated on a weekly basis. This course has been completed. It's no more updates.However, you need to aware that all the courses on our website are not available offline.
Content: HD Videos
40.0GB
Duration: 54hours
Software: Blender 2.79 ; Photoshop
Assistant Softwares: Clariss ; MAYA201 ; substancepante ; ps ; nuke
Project file: Model file
Clarisse Entry to the Proficient is a comprehensive tutorial of rendering software used in cinematic scenarios. This tutorial explains Clarisse with cases from the shallower to the deeper, which enable you to master Clarisse in the shortest time.It begins with basic knowledge and explain it with a specific case, which helps to under the process of using Clarisse.Then it explains how to solve the problem of covering a large area of plants with a forest scene case. In the end, asset integration is presented through a comprehensive case.
https://www.anonymz.com/?https://www.wingfox.com/c/8240
Download Links:-
Password/解压密码:www.tbtos.com