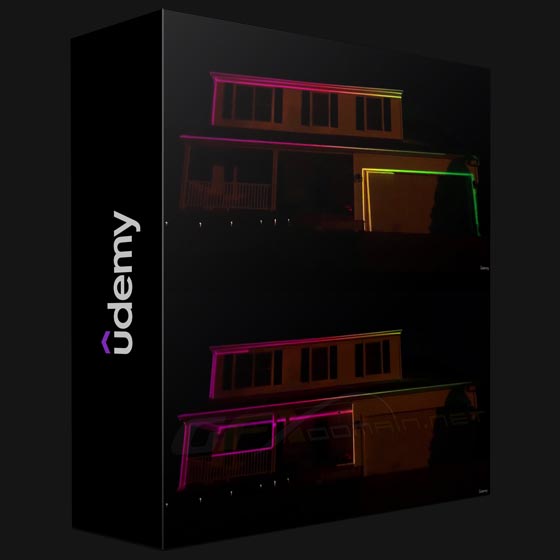 Add Some Movie Magic To Your Videos
What you'll learn
Create fun special effects in Davinci Resolve(Free Video Editor)
The effects showcased here can be used in any application, I personally used it for Projection Mapping
Create fun lit animated borders around your subjects
Create particle disintegration effect
Move planes in 3D space
Requirements
Decent Understanding of Davinci Resolve
Description
The course shall go through detailed step by step instructions to achieve the following special effects
Particle Disintegration Effect
Neon Light Effect
Move Planes in 3D Space
All of the effects shall be achieved in Davinci Resolve which is an extremely powerful free software.
Particle Disintegration Effect
This effect is sometimes also known as Thanos effect, made popular by the Marvel Franchise, Avengers. The effect is used when Thanos makes half the world disappear. On the bright side this fun effect can be used to spice up your video content as well
Neon Light Effect
With this cool effect you will learn to add simulated neon lights around any object in your video. The course shall also go over steps to animate the neon light borders as well as control the light intensity, It'll certainly add some funk to your creations
Move Planes in 3D Space
This section shall go over detailed steps to move simple 2D images without distortion. Traditional pitch and yaw settings do distort an image but moving them in 3D space helps to create cool motion effects without any distortion
The videos in this particular tutorial go through using these effects for projection mapping application,
The same techniques can used for any video applications like YouTube videos, Commercials and many more.
Can't wait to checkout your creations,
Best Wishes.
Who this course is for
Creators intending to add special effects to your videos
projection mapping application
https://www.anonymz.com/?https://www.udemy.com/course/video-special-effects-using-davinci-resolve-free-software/
Download Links:-
Password/解压密码:www.tbtos.com