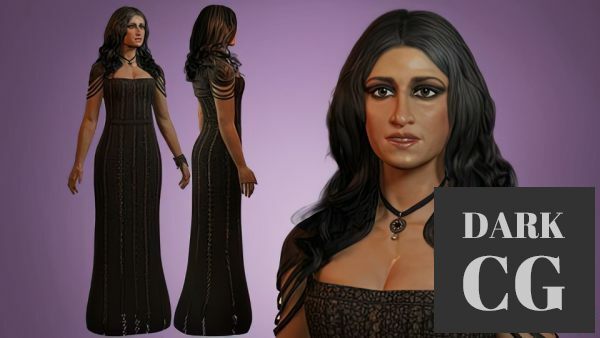 Udemy – Female Game Character Creation in Blender – Complete Worklow
Learn how to Create a Game Character using 100% Blender
What you'll learn
Understand likeness fundamentals
Sculpt the female anatomy
Create animation-friendly topology
Unwrap clean UVs
Texture realistic skin
Texture detailed dress
Create game hair cards
Render using Eevee
Composite final work for portfolio
Description
Hi everyone, welcome to Victory3D. My name is Corazon Bryant, professional 3d artist and educator. In this course, I will show you how to create a beautiful female character for games.
Starting with a sphere, we will use Blender's sculpting tools to achieve an accurate female anatomy. I will dive into the important forms you need to know to make your female body believable. I will also show you how to build a sexy dress, shoes, necklace, and other accessories so our character will be ready for a ball. After we have our basic and primary forms down, we will move on to retopologizing. I will show you how to create a topology that is animation-friendly and that will also be perfect for adding high resolution details. After we retopologize, we will create UVs so we can create customize textures later on. We will create sculpting details such as skin folds, wrinkles, and pores. Once we have all of our details down, we will bake everything and create textures for our skin, dress, and accessories. Then on to creating our character's long hair.
For the hair, I will show you how to create particle system and later use them for hair cards. Hair cards are very important part of the game creation process and in this course, you will learn how to professionally optimize hair to meet your poly count and budget needs.
To finalize everything, we will do a realtime render using Eevee and I will show you how to composite your images so that you can have beauty shots you can use to amplify your portfolio.
This course is 100% made in Blender. You won't need any expensive add-ons, everything that you need is within in the software program. You will be able to create a full body character ready for production all using Blender.
Upgrade your skills today, come and join this course at Victory3D.
Who this course is for
Anyone who wants to learn how to create a beautiful female game character
Download links:
Password/解压密码:www.tbtos.com