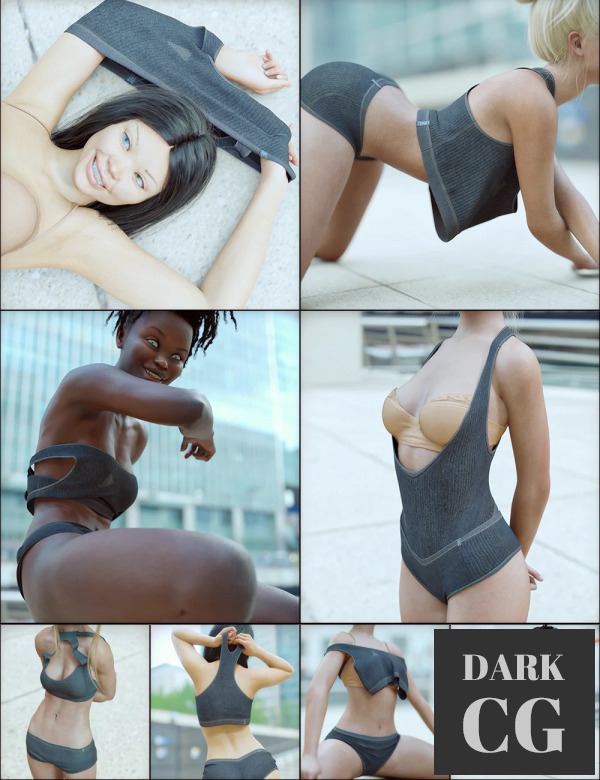 Image: Expressive Art Poses and Zero One Clothes and Morphs Vol. 1 for Genesis 8 and 8.1 Females
Title: Poses – Expressive Art Poses and Zero One Clothes and Morphs Vol. 1 for Genesis 8 and 8.1 Females (Download for Daz Studio or Poser)
Product Details:
Description:
Our dynamic Poses + matching clothing morphs series features Zero One!
Expressive Art is a stand-alone poses and clothing package that includes 10 stylish, artistic poses and 2 versatile clothing items: a racerback top/bra and boyshorts.
For each of the included poses, both the top and shorts feature between 16 and 28 morphs (for a total of 300+ morphs) that range from simple, proper fits (named 'Fits well') to more dynamic morphs, as well as holding and pulling clothes or even clothes on the floor or lying on body areas.
Download links:
Password/解压密码:www.tbtos.com