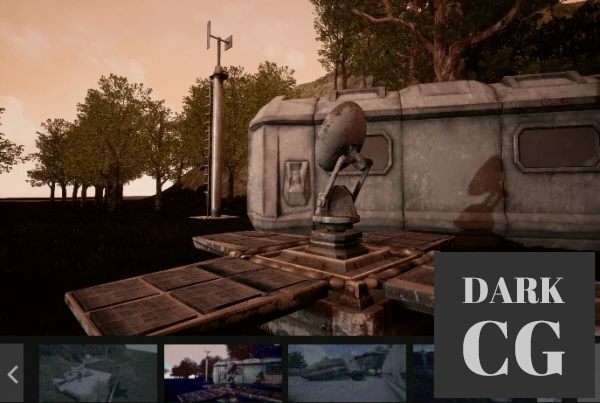 Unreal Engine Marketplace – Abandoned Space Station
The station consists of an abandoned facility, which is fully modular. It is surrounded by a modular fence that allows you to adjust the size of concealed territory.
Also included: a pole with a spotlight, a satellite dish with solar panels and a piece of broken spacecraft.
All the vegetation included in the pack is from Open World Game Demo and is used for presentation purposes.
Features:
Static mesh
A Landscape Material with 2 layers
Texture Sizes: 4096×4096
Asset Details:
Current Version: 4.26
More Info: https://www.unrealengine.com/marketplace/en-US/product/abandoned-space-station
Download links:
Password/解压密码:www.tbtos.com