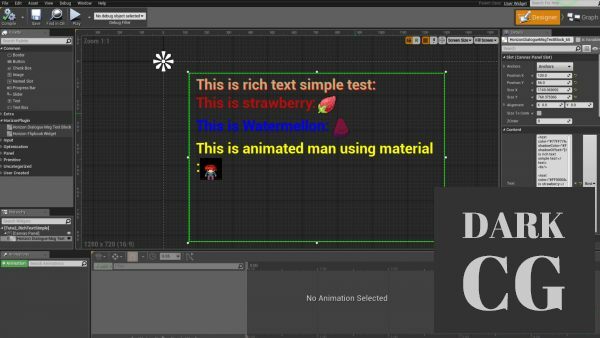 Unreal Engine Marketplace – Horizon UI Plugin (DialogueMsgTextBlock and Flipbook)
Currently has following widget implemented:
1. HorizonFlipbookWidget: This widget support using PaperFlipbook directly in UMG!(currently only support uniformly sized spritesheets)
2. HorizonDialogueMsgTextBlock: Combine both rich text and typewriter text effect in this widget!
Rich text features: you can control text Color, Shadow Color, Font, Font size and padding for each text block. This widget also support hyperlink.
Dialogue text features: you can control dialogue speed and whether it will repeated after finish.
3. HorizonRadioButtonUserWidget and HorizonRadioButton: Allow user to choose only one of a predefined option.
Asset Details:
Current Version: 4.25
Category: Unreal Engine Code Plugins
More Info: https://www.unrealengine.com/marketplace/en-US/product/horizon-ui-plugin
Download links:
Password/解压密码:www.tbtos.com