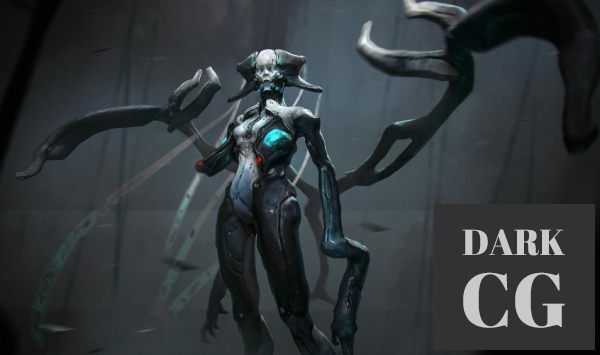 Download video tutorial by Learn Squared -– Creature Design with Milan Nikolic.
It's a creature feature!
Design stunning creatures for films and video games under the guidance of professional artist Milan Nikolic. You'll start by studying the anatomy of bipeds and multipeds, learn the ins and outs of sculpting in ZBrush and 3D Coat, and finally how to pose, texture, and present your creatures with polish and professionalism.
Lesson 1 – Tools and Workflow
Kick things off by learning the tools at your disposal. Under Milan's guidance, you'll learn a professional workflow for gathering references, understanding the tools offered within 3D Coat and ZBrush, and how to dynamically pose your model. This is an intense lesson, but the knowledge within is sure to help your designs stand out.
Lesson 2 – Planning and Design Development
Now let's dive into designing a creature you can call your own. Using the methods in this lesson, you'll create a rough sculpt based on various references, and work to detail key components in your sculpt. All of the detail and polish we create here will work to your advantage when texturing your creature down the road.
Lesson 3 – Shading and Texturing
Give life to your creatures by creating realistic, beautiful textures. Using 3D Coat, Milan will teach you various techniques for painting in three dimensions, giving you maximum control over the way your creature appears. To wrap thing up, you'll learn how to frame and render your character to prepare for the final presentation.
Lesson 4 – Polishing and Final Presentation
Now you're in the home stretch! After you've sculpted, posed, and textured your creature, the final step will be presenting your designs in the most polished way possible. Using Milan's professional workflow, you'll learn the process of overpainting in Photoshop, as well as tips for presentation and delivery.
MP4 1920×1080 | Total time: 5h 34m | ENG | 2.8 GB
Download links:
Password/解压密码:www.tbtos.com