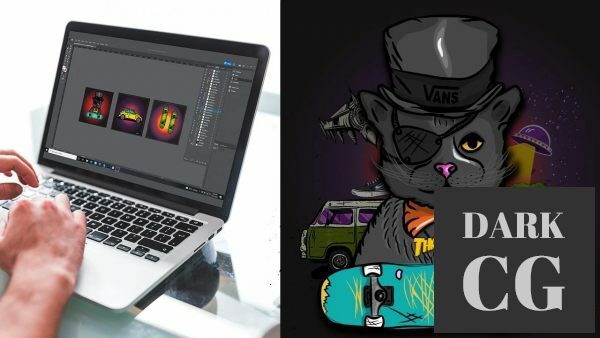 Download new video tutorial by Skillshare – Master Vector Illustration: Learn to Draw Anything.
Super charge and transform your imagination with an in-depth illustration class like no other from design and illustration veteran Jonathan Nawrocki!
Jonathan is a small youtuber helping people learn graphic design and find the fun in illustration. Now, he shares his own creative process in never-before-seen detail, distilling his favorite tips, tricks, and techniques into an exciting masterclass for artists of all levels.
Working with Adobe Illustrator, you'll learn the basics of vector illustration, while having a blast drawing your very own character. This is a very great class for beginners or even a seasoned designer Jonathan's step-by-step process empowers you to take risks, explore your style, and trust that you'll improve every time you try.
Think of each hands-on lesson as a mini bootcamp for an essential skill, including:
Brainstorming fun ideas ignite your imagination even when you feel uninspired
Vector Drawing to allow for easy editing and adjusting no matter how un-experienced you are
Inking for depth and dimension while leaving room for happy accidents
Using color to add intensity, evoke emotion, and play with lighting
Creating custom brushes
Keyboard short cuts for easy work-flow
Plus, see how Jonathan tackles his illustrations step by step in his own style.
By the end, you'll arrive at an illustration that feels fun, imaginative, and unique to you—and you'll have skills to get there again and again!
MP4 1280×720 | Total time: 1h 29m | ENG | Subtitles Included | 717 MB
Download links:
Password/解压密码:www.tbtos.com