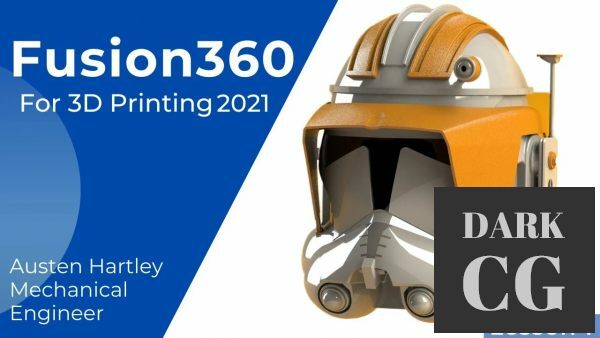 This is the first class of the Fusion 360 For 3D Printing 2021 course. My name is Austen Hartley, I'm a Mechanical Engineer based out of Canada. In this class I will be teaching you how to use Fusion 360, from the first time you open the software, all the way to exporting complete projects ready for 3D printing.
This is a complete course that will teach you how to use every tool you could possibly need for designing and 3D printing. Every class includes an intro, an explanation of the tools, the full design process and the 3D print.
At the end of this course you will have the tools and knowledge to design and 3D print almost anything you can think of. Additionally, if you are interested in doing freelance design work, you will have the confidence and ability to take on projects and begin your career.
I cant wait to share this with you ! There is nothing better than bringing your ideas to life and Fusion 360 is an amazing and powerful piece of software for us to do just that.
Password/解压密码:www.tbtos.com