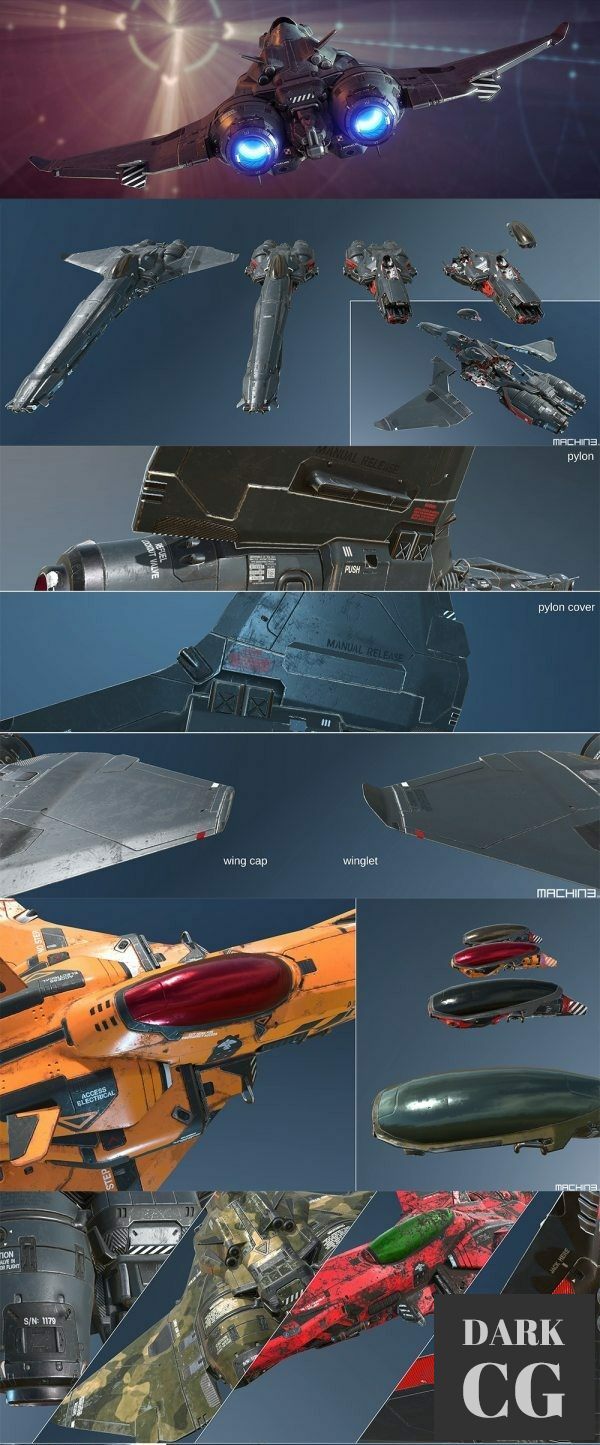 Gumroad – Unity 3D Asset – The Starfighter
This package contains 'The Starfighter' asset v1.0.
This 3d game asset is UNITY READY.
Please see this Unity Community thread for an illustrated and up-to-date overview.
You can preview the asset on sketchfab here.
/// ATTENTION!
If you import the package and Unity mentions:
"A material is using the texture as a normal map. The texture must be marked as a normal map in the import settings."
You have the option to ignore or to fix this now.
You should ignore, if you intend to use the procedural substance materials.
You should fix now, if you intend to use the static standard materials.
/// INTRODUCTION
The Starfighter is a single-seat, multirole fighter, that excels at interception and escort missions.
Advanced scouting and surveillance missions are possible, once outfitted with a probe in the designated socket in the fuselage. (NOT supplied with this asset!)
Capable of space and atmospheric flight, combined with vertical take off and landing abilities on most terrain, makes the Starfighter an extremely versatile light-weight and high performance craft.
Both wings can be mounted with universal pylons and carry a variety of offensive and defensive weapons or equipment. (NOT supplied with this asset!)
Due to its folding wing configuration the Starfighter is suitable for carrier based operation with limited deck space.
The SF's cockpit doubles as an escape pod and life boat. In case of emergency, it detaches completely and will be ejected from the rest of the ship.
Being maneuverable on its own, the pod can be piloted using the same interface used for the Starfighter.
While not specifically advertised as a modular asset, The Starfighter is built from and provided as 10 basic parts:
main
main interior
main landing gear
front
front interior
back(engines)
back interior
wings
wings interior
escape pod
Password/解压密码:www.tbtos.com