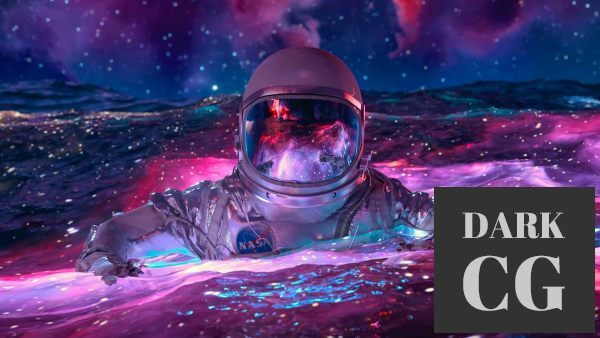 In this class, you will learn how to create a floating astronaut scene in Cinema 4D and render it with Redshift Render, the GPU based Render Engine for Cinema 4D. In addition to learning the full step by step process of creating this scene in particular you will also learn several general techniques, tips & tricks to working with Cinema 4D & Redshift Render.
The class covers the following topics and more that you can use for your animation and motion graphics projects in general such as:
Creating on ocean simulation using a free plugin for Cinema 4D called Hot4D
Rigging & animating characters with a free tool by Adobe called MIXAMO
Camera animation in Cinema 4D
How to instal 3rd party plugins in Cinema 4D & Integrate them in your user interface
Creating a scene & animation that loops seamlessly
A cinematic lighting style in with Redshift Render in Cinema 4D
Atmospheric and fog effects with Redshift Render
Output/render settings from Cinema 4D & Redshift. Optimizing for both quality & speed
Importing the rendered sequence/s into Adobe After Effects
Using Adobe After Effects for the finishing touches, applying glow effects and color adjustments.
The best final export settings in Adobe Premiere Pro for Instagram and YouTube.
The class is probably more suitable for intermediate to advanced users buts its also detailed enough that beginners should be able to follow along without too many problems either. If you get **** on any part of the class, you can ask your question under the class and I will answer your question as soon as possible. Remember to share a screen with your question which will make it easier to understand the question!
Password/解压密码:www.tbtos.com